Firstly you have to have a booking account with Edinburgh Leisure.

If you already have a membership, card, or Pay As You Go account with us you can simply use your usual booking account to book soft play in the same way as you would book any other activity on the app or on our online booking system. If you haven't activated your booking account yet follow this link to see how.
If you don't have a booking account with us, you can set up a Pay As You Go Account. Follow this link to see how.

Once you have a booking account you can download the Edinburgh Leisure app from your usual app store.
Here's how you book your soft play table on our app.

1. Choose one of our soft play venues; EICA Ratho, the Royal Commonwealth Pool or Tumbles at Portobello.

2. Tap on the 'Softplay' tile on that venues page

3. Tap on the available activity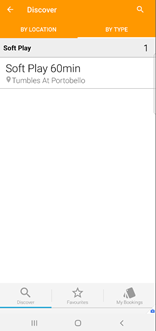 4. Tap 'Pick Slot'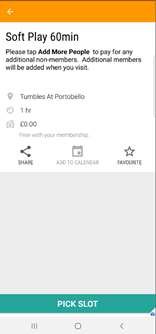 5. Tap 'All' to see availability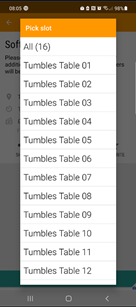 6. At the top of the screen you can change the days you want to book Underneath each day you choose you will see any available tables that can be booked. You can swipe left or right to view all tables. Grey = unavailable Green = available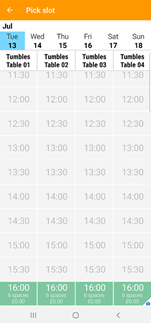 7. Tap 'Add more people' so you can book in everyone who is attending.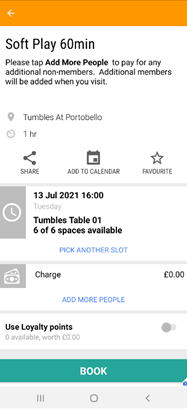 8.
You can then use + or - to add or remove the relevant number of people in each category. Click 'Apply' to confirm.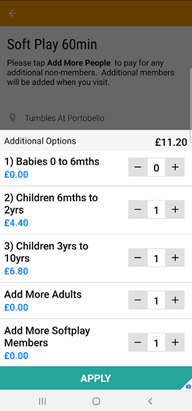 9. You'll see an overview of your booking on the next screen. If you need to amend your booking at all, click 'Add More People' again and you'll able to amend your booking accordingly. If you have loyalty points with us you can use these for payment if you wish. Click 'Book' to confirm your booking and you will be taken to a payment screen to pay.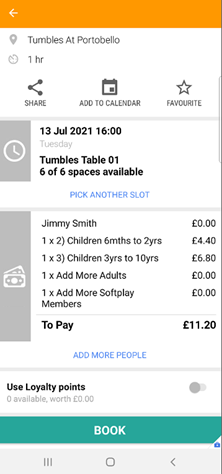 10. Once you have successfully paid you'll see a confirmation screen, and that's you booked in.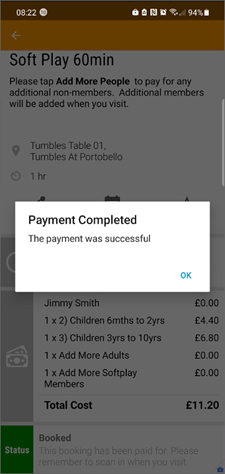 You also book soft play using our online booking system. Follow this link if you want to see how.

Here's how you book